Veterans Scholar Program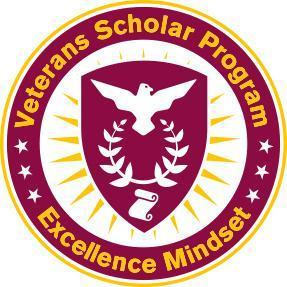 Read more about the program

Student veterans seeking to boost their academics and career prospects are needed for a new scholar program.
 As part of the Veterans Scholar Program, Cohort 2 member Vance Leland wrote an essay on community service. Read it below as an example of the kinds of work you'll do as a Veteran Scholar.
The Pat Tillman Veterans Center and the Public Service Academy are both committed to providing you with an empowering environment for your academic success.
That's the goal of the Veterans Scholar Program, designed to enhance the academic, professional and civic impact of student veterans at ASU. Do you have an excellence mindset and the desire to elevate yourself professionally and civically?

Do you have an excellence mindset? Are you up for the challenge?
Application is now open and will close September 8
Attend our info session on August 25, 2–3 p.m. to learn more about VSP. The info session will be held in the Pat Tillman Veterans Center conference room at the MU, Tempe campus. To register or for more information, email us at ptvcadvocate@asu.edu.
Learn about us
As participants of the Veterans Scholar Program, eligible student veterans in the last year or two of their degree programs are inspired to improve themselves and those around them through professional development and public service.
Contact us
The Veterans Scholar Program team is happy to answer any of your questions. Feel free to email us with your inquiries and we will respond promptly.