Invest in student veteran success
Contact us 

Michelle Loposky
Director, Development and Strategic Partnership
ASU's military connected students have served selflessly in support of our communities and country in times of great need. Now you have an opportunity to truly thank them for their service.
When you donate to the Pat Tillman Veterans Center, you're investing in the future of our military-affiliated students by funding programs and services devoted exclusively to helping them succeed in college and beyond.
Make a donation by visiting the program pages you'd like to support listed below.
Pat Tillman Veterans Center Foundation
Student Success: Story: Richard South, PhD student
No gift is too small to make a powerful impact on a student veteran's educational journey.
Salute to Service: Meet Steve Sequeira
Your generosity champions the success of those who have served.
Your gift makes a difference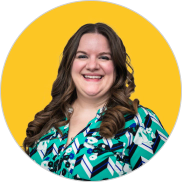 My degree program went online during the pandemic, and my BAH was significantly less each month, which caused a huge financial hardship. Winning the Veteran Education Fund scholarship reduced stress, helped close the financial gap, and allowed me to focus more on my coursework. Thank you to the Pat Tillman Veterans Center and to those who generously donate to the VEF. It truly made an impact during my last year at ASU.

Gwendolyn M. Army National Guard veteran, Nonprofit Leadership and Management (MNLM), graduated May 2022