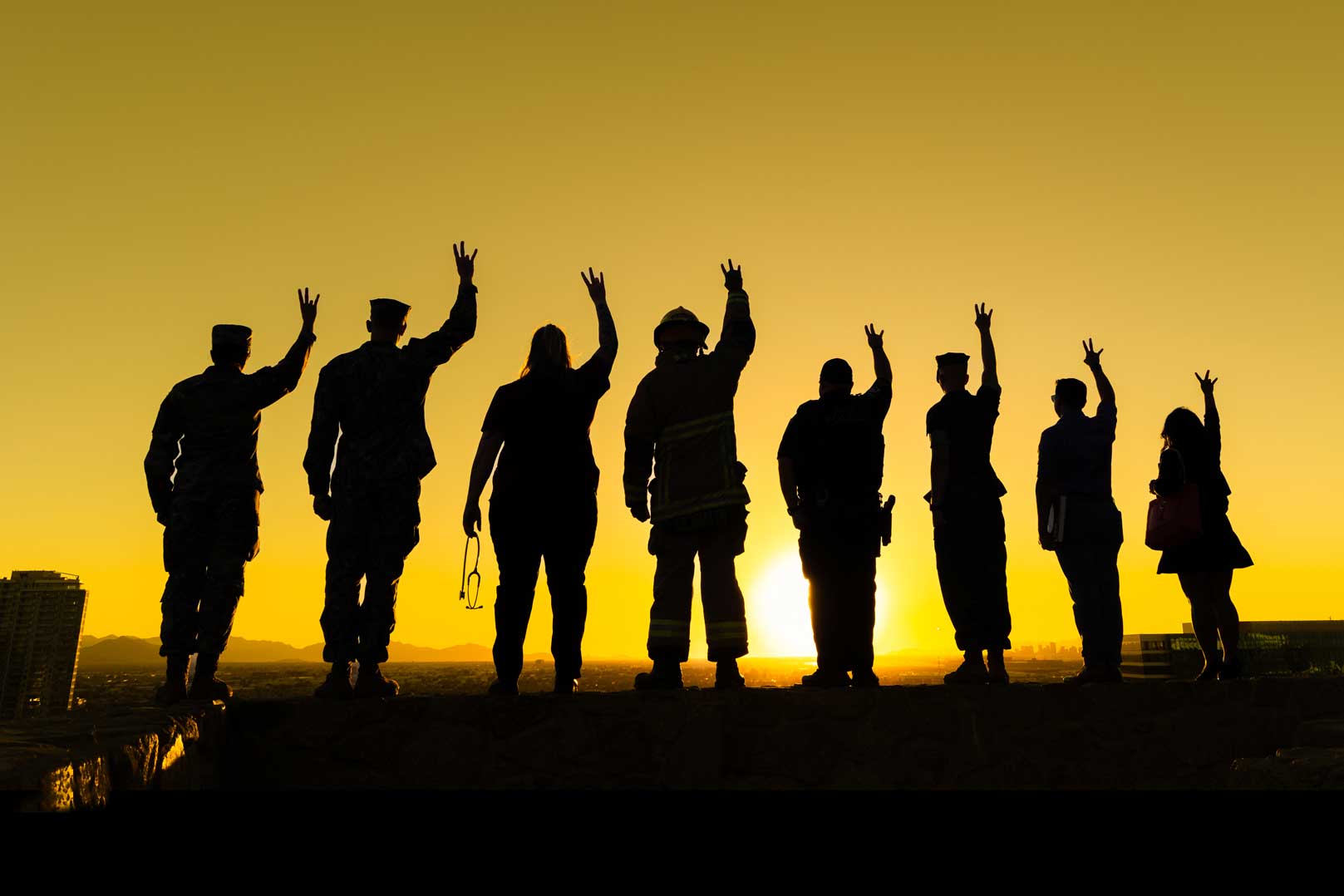 Salute to Service 2023
Show our support for all who serve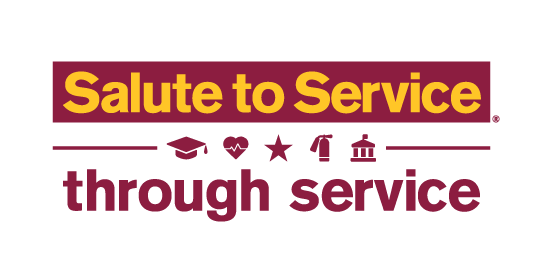 Individuals who volunteer to serve in our country's military or in the communities they live in are often motivated by a strong desire to help, protect and give back to others. Arizona State University honors all these men and women who put service above self in both their professional and personal lives. That is what our Salute to Service week is all about. Come celebrate with us and thank them for their sacrifices.
ASU vs. Oregon Salute to Service football game
Saturday, Nov. 18, 2023
Time: 2 p.m.
Show support and cheer on the Sun Devil football team at the annual Salute to Service football game! Help ASU pay tribute to military veterans, first responders, frontline workers and their families.
Come honor the stories, heroics and sacrifices of Sun Devils who put service before self as they're recognized for their commitment to community throughout the game.
Elizabeth Baer
Elizabeth Baer is a US Air Force Veteran and a student in Thunderbird's Accelerated Master of Global Management program. She thinks that Thunderbird is a great environment for veterans because it accepts military funding and is a place to get to know other veterans and yourself a little better.
Mark Cothran
Mark Cothran is a US Army Veteran and an undergraduate student in Thunderbird's Bachelor of Science in International Trade program. He thinks that Thunderbird is unique because the quality of it's professors is so high.
Jose Ortiz
Jose Ortiz is a US Army Veteran and a 2021 graduate of Thunderbird's Bachelor of Global Management program. He says that he felt both supported and challenged by the faculty and staff at Thunderbird.
Hien (HT) Tran
Hien (HT) Tran is a US Army Veteran and a graduate student in Thunderbird's Master of Applied Leadership & Management program. He recommends this program to veterans because of the support that he received from ASU's Pat Tillman Center.
Cliff Vellucci | retired Marine Corp
2012 graduate, education major
Cliff Vellucci joined the Marine Corps at 18 years old, and after 25 years of service and a successful career he retired in 2007 and began his transition to civilian life. The transition wasn't as easy as Cliff anticipated and he decided he needed something more. Which is why he returned to higher education to earn an education degree at Arizona State University. 
During his time in the Marine Corps, Cliff had a passion for teaching and mentoring. He felt like he could be a good influence on kids and could encourage them to see that "their future could be something more than maybe what they see at the time." 
Now, as an assistant principal in an elementary school in Phoenix, Cliff continues his lifelong commitment to serve his community and has empowered himself to be a difference maker, while pursuing his passion of working with kids. 
Marisa Von Holten, Air Force
2020 graduate, Public service and public policy major
Marisa Von Holten's Arizona State University journey took some unexpected turns due to the COVID-19 pandemic, but her "can do" attitude, spirit of service and perseverance enabled her to not only finish her college degree but also transition to a new public service career.
The former Air Force medic switched majors "a couple of times" but eventually she found her degree at the Watts College of Public Service and Community Solutions, a bachelor of science in public service and public policy, with a focus on emergency management and homeland security, managed by the college's School of Public Affairs.  
As part of the degree program, Von Holten entered into an internship with the Maricopa County Department of Emergency Management, which would lead to a job offer as an emergency management services planner, as the agency activated its emergency operations center to organize the county response to the COVID-19 pandemic.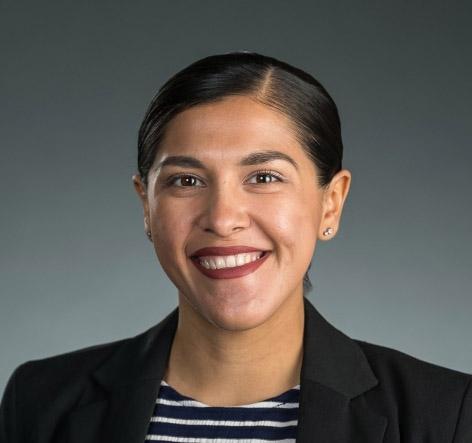 What you can do to honor a veteran